Has it ever occurred to you that the design of your room has the power to enhance how you feel? Minor changes to colour and fabrics can make an enormous difference and evoke positive feelings. Wallpapers play an essential role in creating the right mood of your room. Let us understand what is wallpaper in interior design, and why is it important?
What is wallpaper in interior design?
Wallpapers are wall coverings made of non-woven paper/ specific fabrics etc that are stencilled, printed or painted with designs. It is the most convenient and cost effective way to bring your space alive.
Wallpapers not only make the wall magnificent but enhance the overall beauty of the room. There are innumerable types of wallpaper in interior design available with a variety of designs, patterns, colours in varied kinds of materials, and textures that you can put up according to your choice and taste. Wallpapers are very versatile and they can fit in a commercial as well as residential setting such as a coffee shop interior design wallpapers are solely made according to the coffee shop space and style.
Benefits of the use of wallpapers in interior design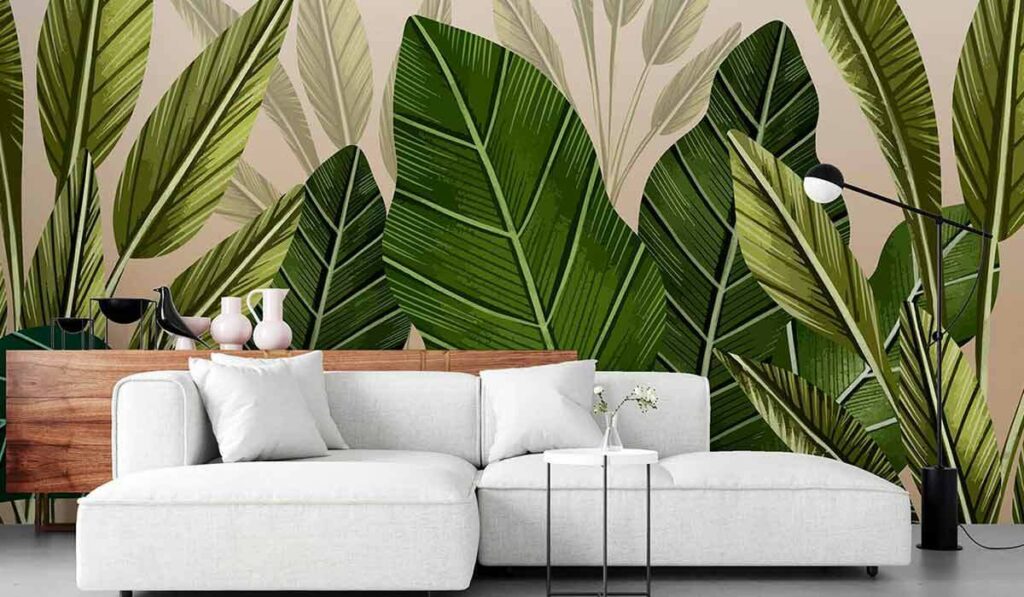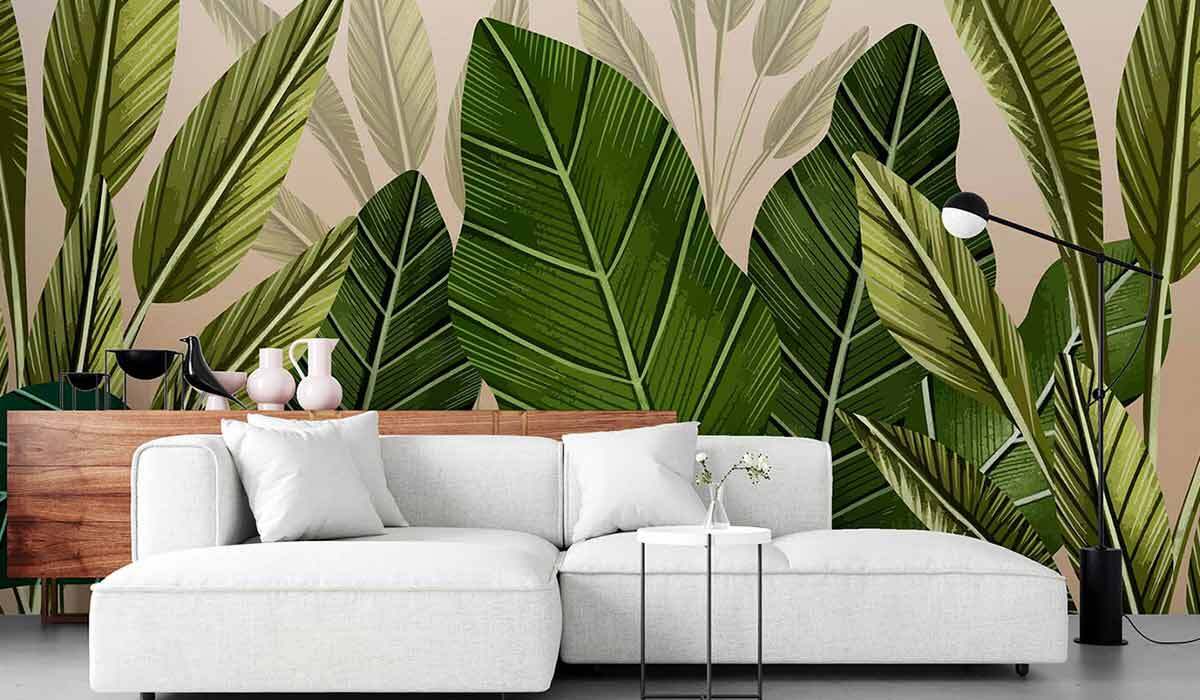 No doubt that the wallpapers make your room exciting beautiful and give a total new look to it, but there are many reasons that support the choice of going for wallpapers, some of them are:
Creates character: Wallpapers designs for home interiors adds personality and character. If your children are big fans of Spiderman, you can transform their room by dedicating a wall to their favourite superhero. Wallpapers can be used to express your personality, hobbies and aesthetic sense.
Pocket friendly: Wallpapers are affordable and cost-effective. They help you to rejuvenate the entire look of your room without spending much.
Fast and easy installation: It takes 2-3 hours for a professional to install a wallpaper of appx. 100sqft. It is a neat and clean process and you can use the room immediately as there is no smell or odour.
Stay with latest trends: You might not change your furniture or upholstery every season but just change the wallpaper and voila the mood of the rooms undergoes a transformation.
Play around with your furniture: You can match- or contrast- the wallpaper with your furniture, which will help bring out the theme of your room. Wallpapers also help to cover up the unused space. If there is some damage on your wall then you can use beautiful wallpaper to cover it up and beautify your room in the process.
Unlimited designs: You can get a wallpaper of just about any design in your mind. If you imagine it, we can create it.
We have covered the aspects of what is wallpaper in interior design. Now it's time to understand how they beautify the space and make it look more fascinating.
How do wall coverings enhance the beauty of your room?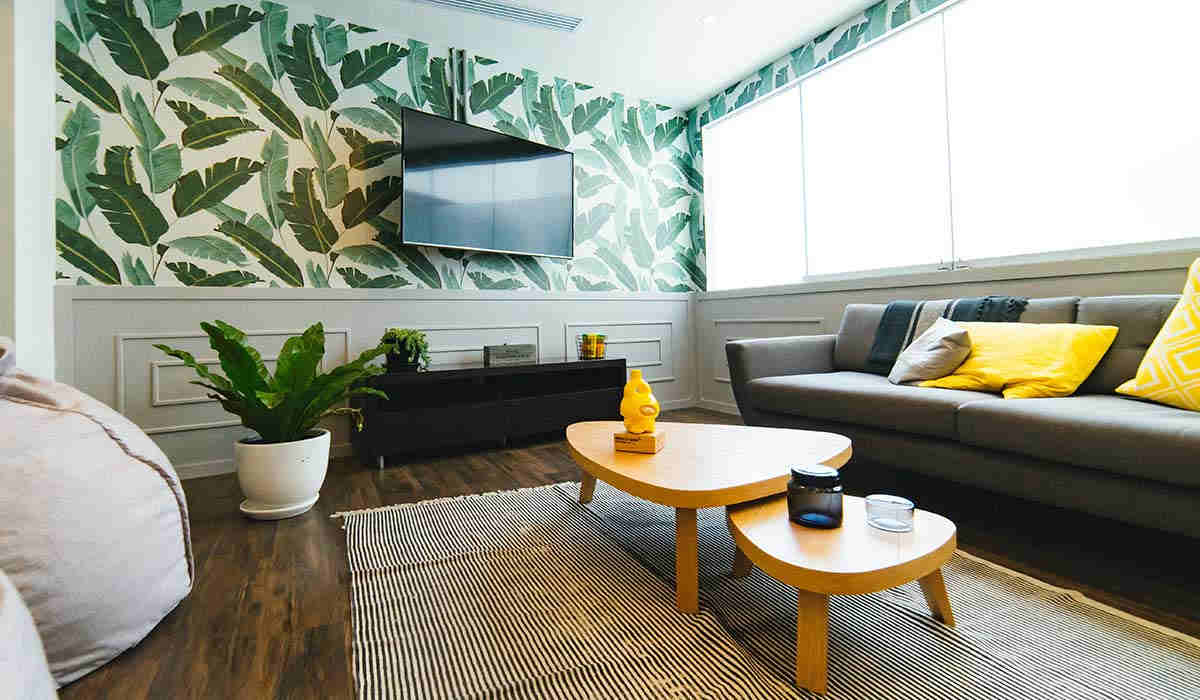 Wallpapers dictate the style of your room and enhance the beauty of it. What is the use of wallpaper for interior design in home? Let us find out.
Add drama: You can turn the boring walls of your room to exciting by applying designer wallpapers. You can go for vibrant colours for the areas you want to make exciting such as the living room, dining area, or a dance room. The wallpapers will surely wake up the space through colours.
Brings in nature: You can make your room livelier by bringing nature into your room through wallpapers. You can add an element of nature by going for floral wallpapers or a beautiful landscape with mountains covered with mist. It will give a sense of calm when you sit in that room.
Art Piece on your wall: Designer walls are works of art. You can customize the look of your wall by adding some attractive prints and patterns to your wall to make them more aesthetically pleasing.
Tips for selecting wallpapers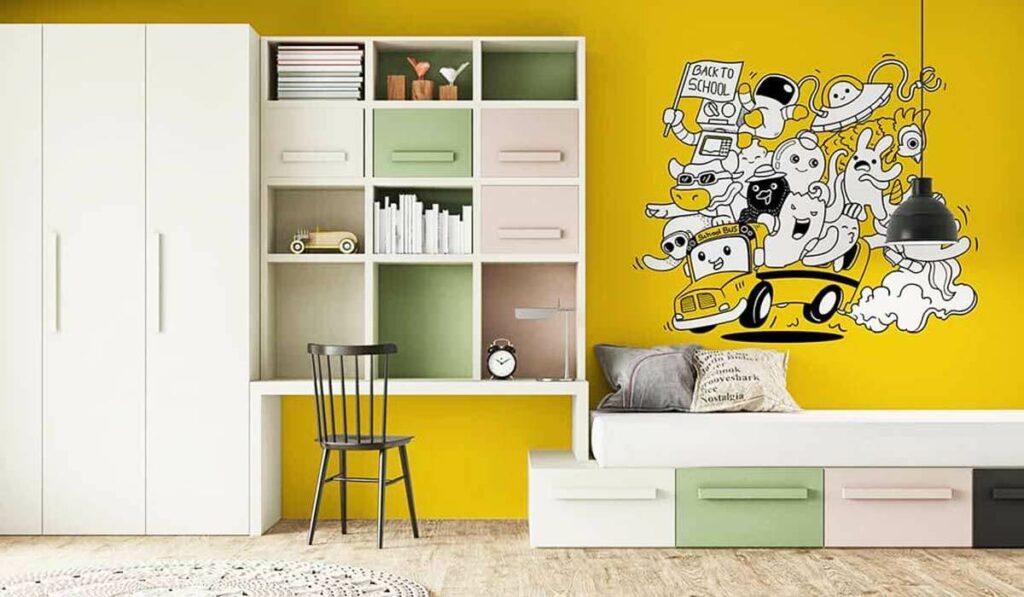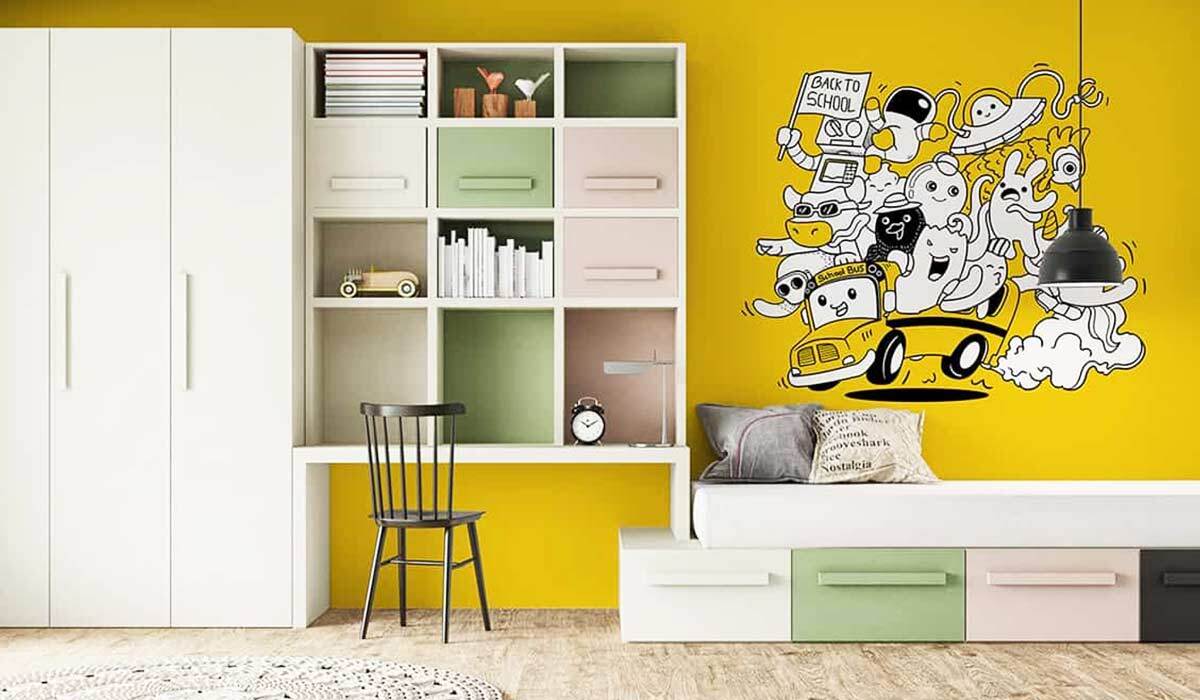 If you are looking for the right type of wallpaper for your room, here are some pointers that you can keep in mind.
Choose wallpaper based on style. The wallpaper you choose should fit in or compliment the rest of your decor style. For example: If you want something to go with a modern decor, then an abstract pattern wallpaper may do the trick.
Go through numerous style options before choosing a specific wallpaper which you think will organically fit your room.
Get inspired from the color palette of the room and choose a color or two from it in your wallpaper choice.
Choose between small and large patterns depending on the size of space you will be covering it with. Large wallpaper patterns in a small space can bring out a dramatic effect.
If you are to make your wall appear longer or taller then choosing wallpapers with horizontal and vertical stripes should do the trick.
Choose a textured wallpaper that imitates the small imperfections on your wall to hide them smartly.
Selecting the right wallpaper material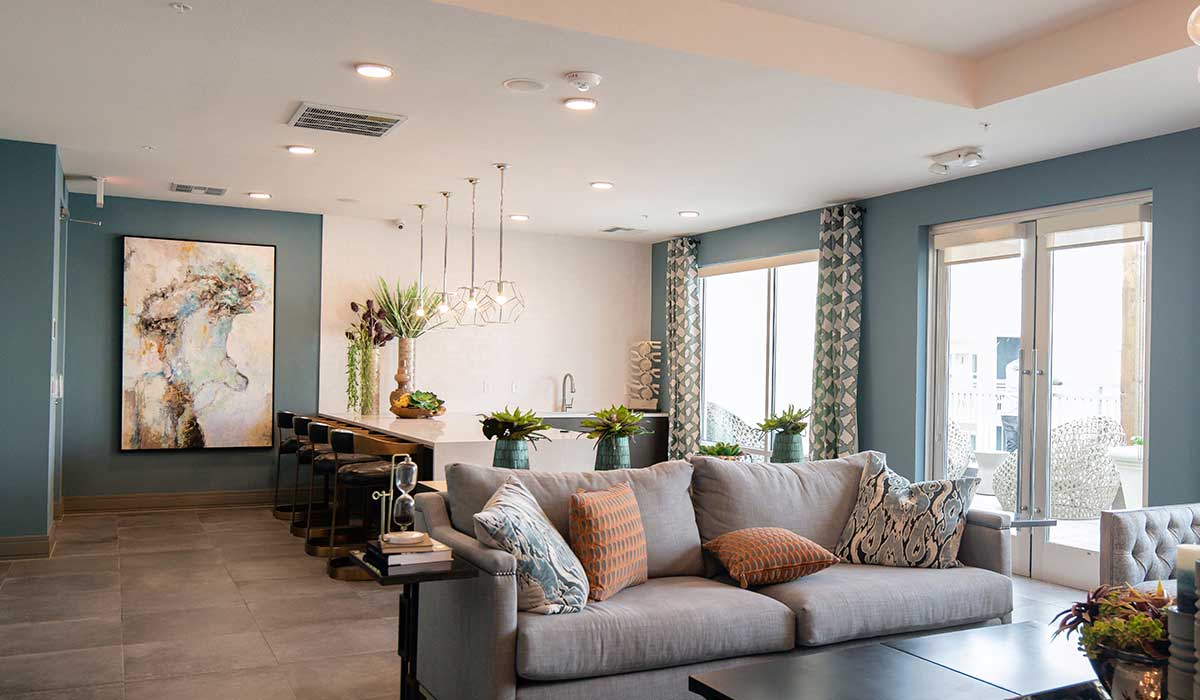 Now that we know so much about wallpapers, finding the right one can be tough. But we are here to help! We provide best quality wallpapers with an array of designs to suit individual needs.
We provide premium and high resolution interior design wallpapers and we keep a check on the carbon footprint too.
You will be exposed to a huge variety of options while going through wallpaper interior design pictures online. You will come across different varieties of wallpapers such as a wood interior design wallpaper picture or a color blue interior design wallpaper picture. In order to swim through so many options and select the right wallpaper for you, you must follow the tips mentioned below.
Let's check some of our best-selling wallpapers along with their material properties:
Canvas textured
This wallpaper adds depth and has an embossed texture. Applying this wallpaper will give a view of a canvas art on your wall. This wall covering is best to hide your old, boring wall with scratches and cracks. This wallpaper is easy to clean, tear-resistant and water-resistant. Inks we use give vibrant colours and are eco-friendly.
Papyrus
Papyrus is an eco-friendly non-woven fine paper that is best suited for your interiors. It is budget-friendly and can be applied on various spaces including residential spaces (bedrooms, living room), offices, hospitals, retail spaces, restaurants, etc. This wall covering is tear-resistant and can be cleaned easily with a wet cloth. You can also use a vacuum cleaner without a brush to clean this wall-covering.
Apply this wall covering on smooth and even walls and excite those dull walls.
Satin Luxe
This one is water-resistant and tear proof synthetic fabric which offers a luxurious sheen. If you go for these wall coverings, pastel light shades will be the best option. This wall covering looks beautiful and suited when applied to both informal and formal settings.
You can use a wet cloth to wipe clean or use a vacuum cleaner without a brush to clean the wall paper.
Inks we use are Greenguard Gold certified and meet the French-VOC A+ Class criteria for low chemical emissions. Our inks give vibrant colours, bigger colour gamut and fade resistance.
After applying any of our wallpapers, there will be no hard smell and you can use the space immediately after installation. .
We know choosing among the three is difficult. But hey, remember we are here. Light up your boring walls and add colours to them. Shop the best wall covering now! Explore our site today.
Conclusion
On a final note, go for what you love on your walls. Make it dramatic, interesting, colourful or decent- just the way you like it. But if you need further guidance on interior designing and wallpapers or interior design wallpapers, you have us. We have some of the best wallpaper interior design ideas in our blogs on our website. You can also buy trending interior design wallpaper online at an affordable rate only at Wall Curry. Place your order now!
FAQs
1. What is wallpaper in interior design and how to choose them for different rooms or spaces?

Wallpapers are the wall coverings that can make any space look magnificent and beautiful.

While applying wallpapers on your wall, you need to carefully see if the wallpaper is perfectly matching with the style of your room. You cannot randomly apply any wallpaper you want. Some wallpapers work better in specific spaces. For instance a World Map wallpaper will look good as an office wallpaper interior design, or a space adventure wallpaper design will look good in a kids room.

Also, the design and the pattern matters. A light coloured wallpaper with a minimalistic design will look good in small spaces thus making it look more spacious. A 3-D perspective view wallpaper will impart an illusion of a more spacious room, non-woven wallpapers work well with almost all spaces whether it is commercial or residential. Vinyl wallcoverings work well in low-moisture areas such in powder wash-rooms or kitchens.
2. What is the 'pattern repeat' on the wall?

The distance between two matching design elements is known as pattern repeat. All our wallpapers or wall murals are made to order according to your wall size. So you can now determine the size of the pattern repeat if you are going for patterned wallpapers . Contact us if you have anything specific in mind.
3. Which is affordable wallpaper or paint?

These both range in price from low to high. It completely depends upon the quality you are going for. There are some paints more expensive than wallpapers, and if you go for textured fabric backed or satin textured wallpapers, you will find in this case that paint would be affordable.