How To Measure
We print your wallpaper to your measurements for a perfect fit. Walls are not always perfectly straight, so it's important to measure your wall in several places. Always use the longest measurement for width and height when placing your order. We also recommend that you add 2″ inch (or 5cm) to your measurements on all four sides to provide a margin of error for assembly.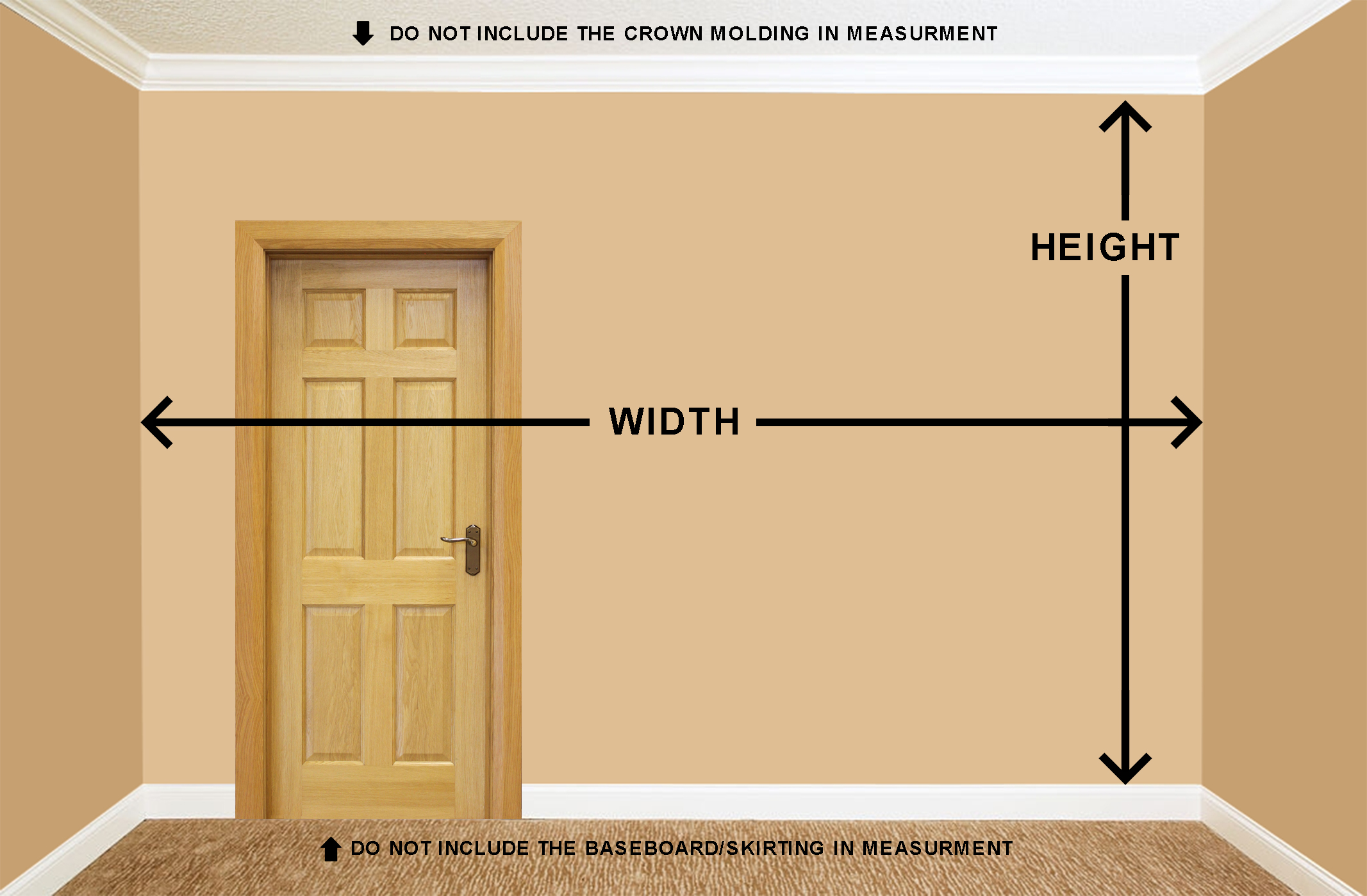 Measure the Height of your wall from both Left and Right hand corners.
Leave the skirting at the bottom and moulding at the top.
In case any section of the wall has different heights, please take the highest point to cover the whole wall.
Measure the Width of your wall from the middle.
Make sure to note the measurements accurately in Inches or Centimetres.
Please do not round off the measurements.
If the wall has door, windows or any other obstacles, simply measure the entire wall as you would for a full standard wall.
DO NOT leave out that space while taking measurement. Any such spaces will have to be cut and removed while installation.
A wall covering which fails to cover the entire wall is a complete NO. A little extra can be easily trimmed off. We, therefore, recommend that you add an extra 2″ to the actual width and height of your wall measurement. For e.g. if your measurements are 180″ (W) x 96″(H), please add 2″ and make it 184″ (W) x 100″(H)
DO NOT mix up the Height and Width. Clearly mention W and H with your measurements.
CHECK, CHECK, CHECK your measurements again. If in doubt add a little extra as explained above.
Ensure that the measurements are in INCHES or Centimetres.