Best Interior Wall Design Ideas
They say that every home has a story to tell…
When you enter a house, what you see tells you a lot about who lives there. So, if you want your home to reflect your personality, why not make its walls your canvas? Discover great wall design ideas at Wall Curry and transform your interior space.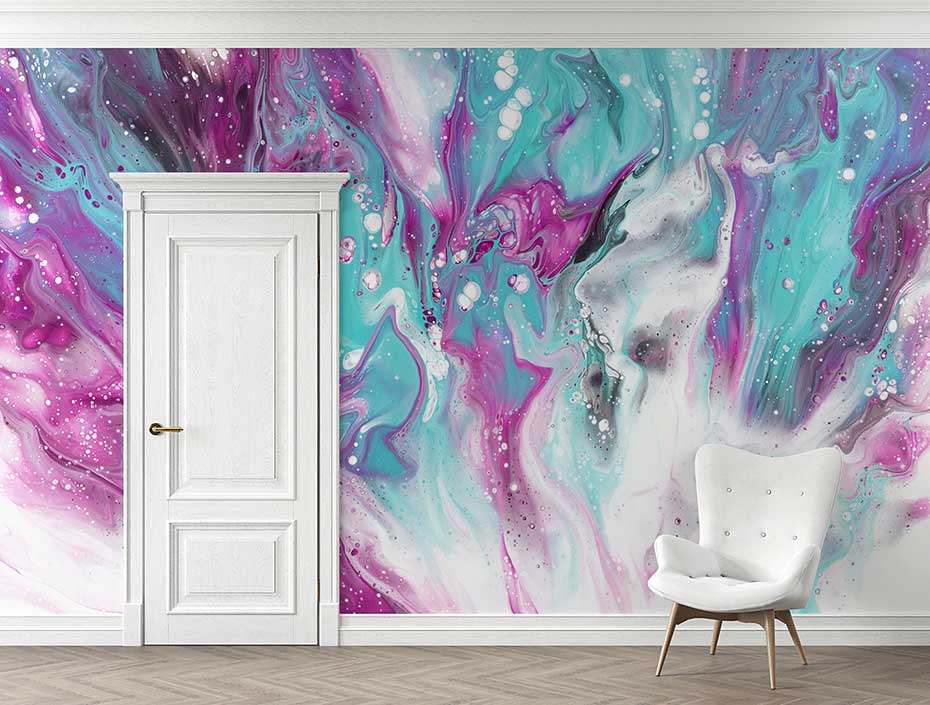 Love Thy Walls
And why not? After all, the walls say it all. Whether it's a mood on your walls or a beautiful wall art, what you choose says a lot about your personality.
When you step into a home while visiting your friends or family, even though you don't consciously notice it, the colour on the walls and the subsequent adornments leave a tiny mark on you. When you sit at your cubicle lost in thought – walls are always present for you to sit and stare; and the colours or textures on the walls unknowingly set the mood or ambience for space, for us to soak in.
Wall Design Ideas
Discover some unique wall design ideas which aim to create the personal space at your corner, just the way you shall want it to be. The empty walls beckon you, like a plain canvas, to come and imprint on them your mark- and we shall help you do that.
Fill up your living space in a way which reflects your own self onto the room, and see how it resonates with you, with the changing time.
Reveal your own story with the furnishings and fixtures while adding bits of yourself in the way the home space looks like. And for all your wall decor ideas you choose for your space, you can customize to integrate it to your house in the manner you deem it fit.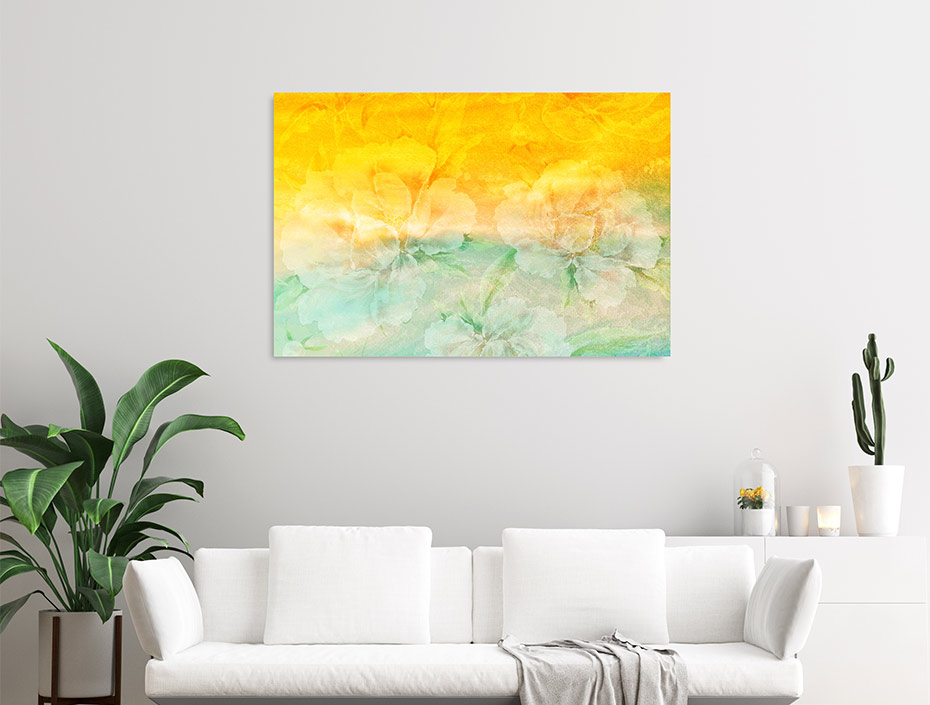 Modern Wall Decoration Design Ideas
Home is a place where we sit engulfed with walls all around us. Staring at the walls often drives our imagination. Hence, we want home walls that are creative and match our thoughts.
Wall coverings using graphic wallpapers or even framed wall art allow for a refined look to one's walls. And that is how a simple shell of a room is given a breath of life – by allowing different colour combinations, brick wall exposed textures or even a feature wall: full of mantelpieces or artworks. This adds to the flavour of the room and helps in keeping the area presentable.
Wall design ideas are to be customized to one's needs, which is why a job-specific design is often needed to make sure that the end product is the ultimate aim.
Want some excellent wall décor ideas? Wall Curry is at your service.
Bedroom wall design ideas
Of all the space in a house, the bedroom ends up being the one where people spend their maximum time apart from their working hours. It is also the space which is, at the same time, closely intimate to the inhabitants, and also a place where people are most attached to – as it gives them a personal space within the expanse of a home.
And this leads us to a challenge of making the room not only aesthetically pleasing to the customer, but also to ensure that the 'art' is not simply a picture frame on a blank wall. As the bedroom serves as an extension to the kind of people living within, it becomes crucial to get the things appropriately set-up.
And while people have varied ideas about things related to wall art, and even the wall covering- a simple accent wall with the correct colour scheme according to the general furniture tone of the room gives a much better ambience to the space.
Further, lighter walls are a great way to make your rooms look airier and more spacious. Go for wall colours like shades of white, grey, sky blue, lemon yellow, light green, mint, coral peaches etc. and your rooms will appear more spacious.
Need some more modern wall design ideas for bedroom? Feel free to connect with Wall Curry!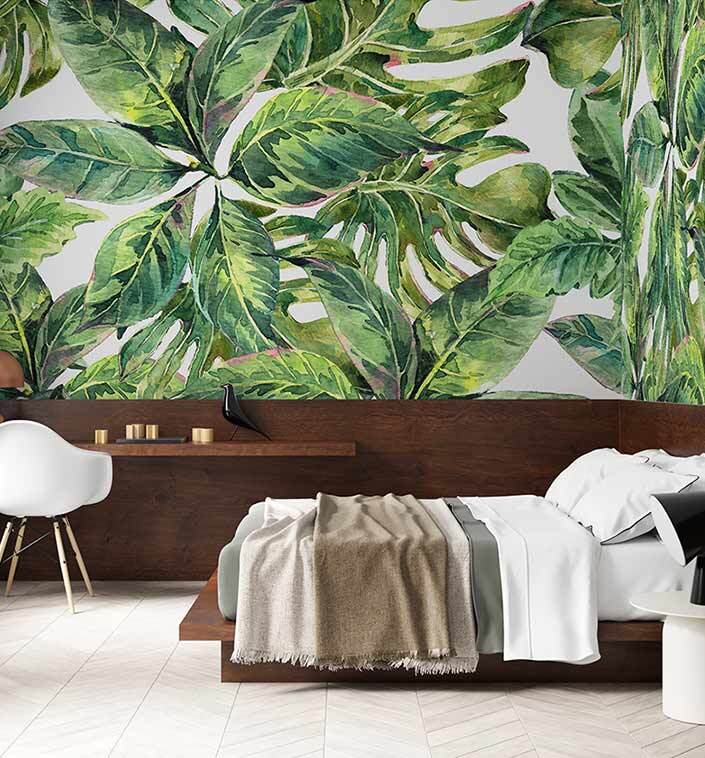 Make kids rooms and nurseries cheerful with bright colours
Give your kids their wonderland! Let their imagination come alive with space stations, launching rockets to the moon, underwater adventure, fairies creating magic and much more! You could even create the whole Solar System on their ceiling and take them places. So, add cheer with bright colourful walls.
You can go one step further. You can print out inspirational quotes, their favourite animation characters, their favourite sport or hobby or even study elements like alphabets and numbers and make wallpapers of them.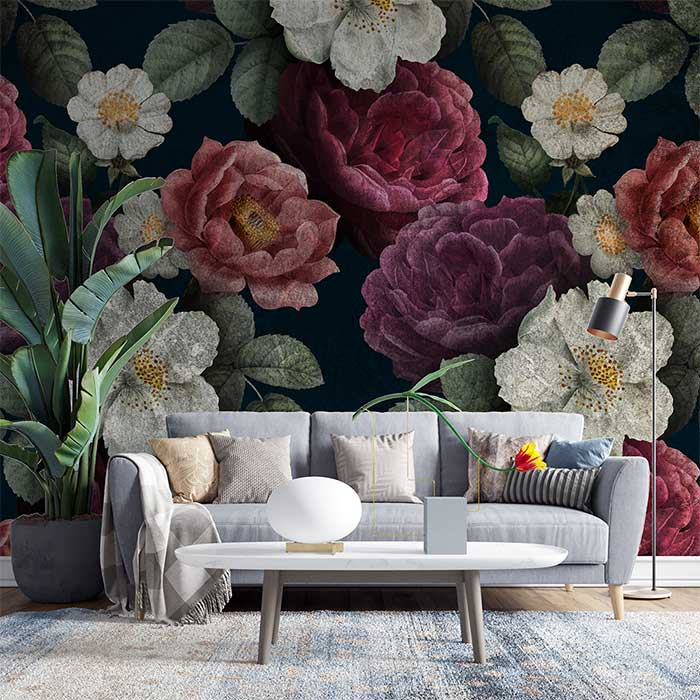 Living room wall design ideas
Living room wall design ideas are mostly the ones where you spend the most time before finalizing – and for a good reason at that. For it is the wall which has the maximum visibility in all of the space in a home – and that brings us to the challenge to make it the right balance of aesthetic appeal with functionality and 'looks good'.
A good addition here is employing a mural to accentuate the tone of the room – and depending on your aesthetic; you can choose abstract art, designs inspired by nature, urban street art, cityscapes or textures for a lasting impression.
TV wall design ideas
As in most cases with Indian homes, the dining room is adjacent to the living room. A space coupled with a TV unit becomes the centre of interest in this space. Using a subtly evolving colour theme allows us to integrate two different aspects of the living space. And to tie things up neatly, a simple graphic wallpaper displaying one's choice is apt to overlook the setup.
Usually, TV walls are the focal point of the room – be it a bedroom, or the common living room. Whichever colour is used here sets the overall theme of the room. Create interest by adding wallpaper to the back wall of your entertainment unit, which will give a great 'pop' of pattern and is a cost-effective way of getting a designer look.
Generally, we suggest you use a solid, monochrome background to accent the look of your TV walls. The idea is to keep the wall-covering such that it does not detract from the TV-viewing experience.
You can also accentuate the space with hanging art, or even picture frames on the side walls as the space with the TV shall almost always grab one's eyeballs.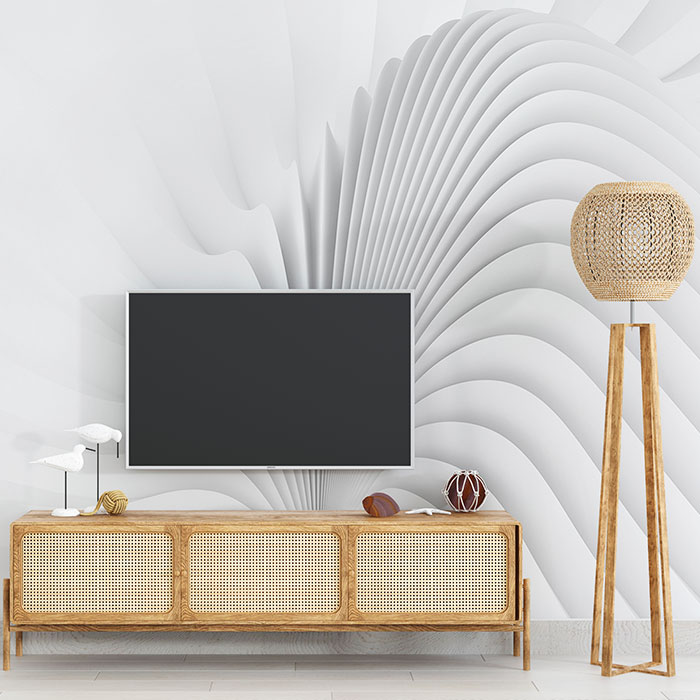 Interior wall design ideas
Almost every house has a white wall. These walls start looking monotonous after a while. How about spicing up such white boring walls with made-to-order wall-coverings and wall hangings in contrasting colours?
Select from a wide range of design ideas to reflect your personality. If you like to go with warm undertones of red or canary yellow, then tropical colours are your friend. For the one with a bend for bluish undertones, can rarely go wrong with icy greens, teal blues or inky purples.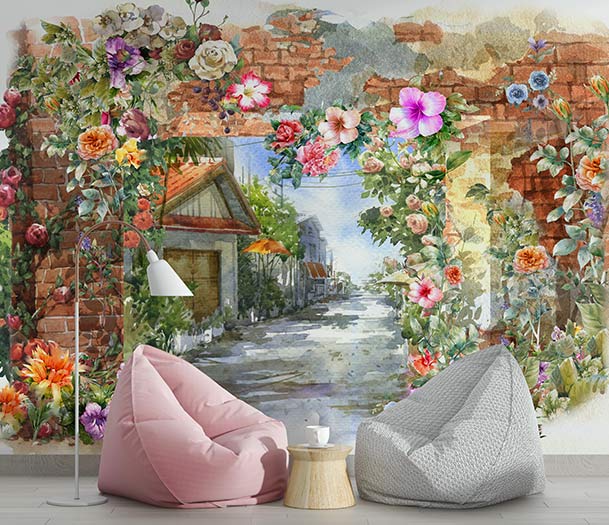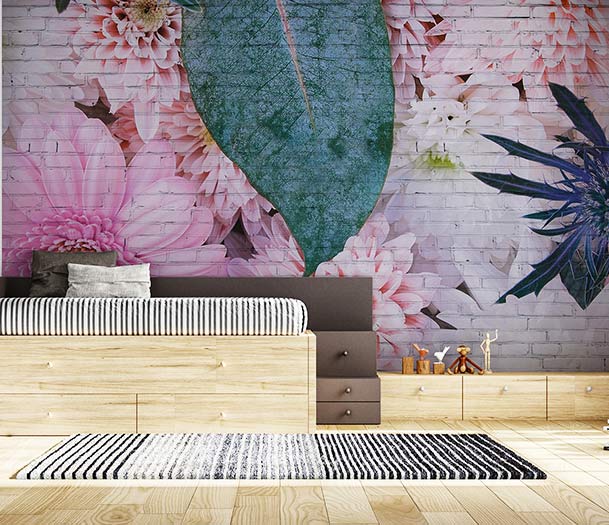 Warm-up with a brick wall
The brick wall look has become extremely popular of late. While it is not possible to have exposed brick in your home, you can always mimic this particular look. How about textured brick wall coverings? We can help you choose from a wide variety of such wall coverings.
Complement the brick wall aesthetics with warm yellow lights, black finishes and contrasting whites and enhance its rugged, masculine appeal. Whatever you wish for, Wall Curry has got you covered!
And… you have the freedom to play around with the designs too – for you could go with retro, futuristic, ethnic, floral, geometric and even placid with the themes, and it would all hold the room together with its presence.
Office wall design ideas
Gone are the days when office spaces were decorated to keep the occupants focused without any distraction. These days, employees look for offices with cooler interiors and full of creativity.
Depending on your vantage point, office space is often designed to suit your stance to the proceedings of the workspace. And we aim to give you the freedom to choose from a wide range of ideas to best model the space for your fit.
And why just the employees? Your office needs to create the right impression. Be it your employees, clients, prospects or visitors- you have to create a good impression on them if they are in your office.
You can go for classic inspiration overtones with flair, or the abstract approach with minimalistic art pieces adding to the flavour of the room in a discrete manner. White walls with hanging motivational wall art or covered with such wallpapers would make your office space a sight to behold and a space to work in comfortably.
Pair up with sleek office furniture bearing wood-grain finish. You may even opt for our maps range to reflect your global presence. Even more, you may get these ideas as a canvas painting ready to hang.
Whether you own a restaurant or a small shop, you can also go for our bright abstract range of wallcoverings or wall art ideas. Typography, product-based, wallpapers of favourite artists and many more: there's a lot to explore with us. Team these wall design ideas with some sleek furniture and wood finishes and you will make a mark.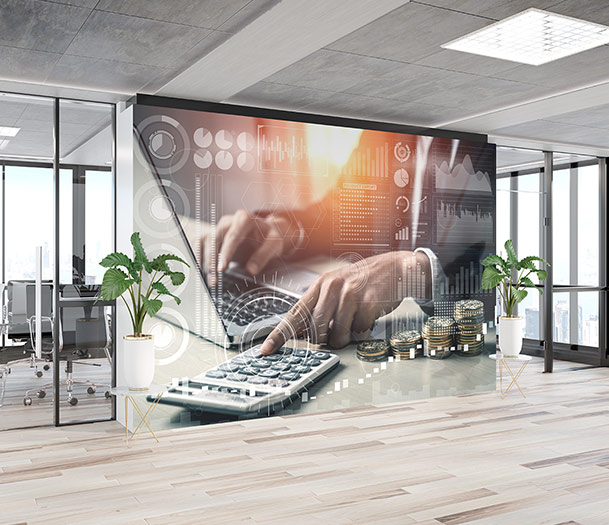 Work from Home
In these times many are working from home. A dedicated workspace in your home helps you set aside household distractions and focus on work. See our range of home office ideas that will inspire you to design a work-friendly space in your own home. Design your space with our range of wallpaper or wall decor solutions.
Photo wall design ideas
If you are a photographer or have crystallized memories and experiences in your snapshots, then you can use these photographs to make your own unique and personalized wallpaper. This makes your home YOURS and you cherish those moments each day of your life.
You may even showcase your child's artwork in their room as a wallpaper. Seeing your child create his/her first drawing or painting is an emotional experience for all of us. What better than adorning their room with their own creation! Don't forget to ask your Michelangelo to sign at the bottom right corner with year- After all, everyone must know who the master artist is. Contact our design team and we are happy to help.
While it is expensive, time-consuming and often exhausting to colour block or customize your walls, you can quickly achieve the same effect with our wallpapers. Choose from a range of photo wall decor ideas at Wall Curry and transform your home space.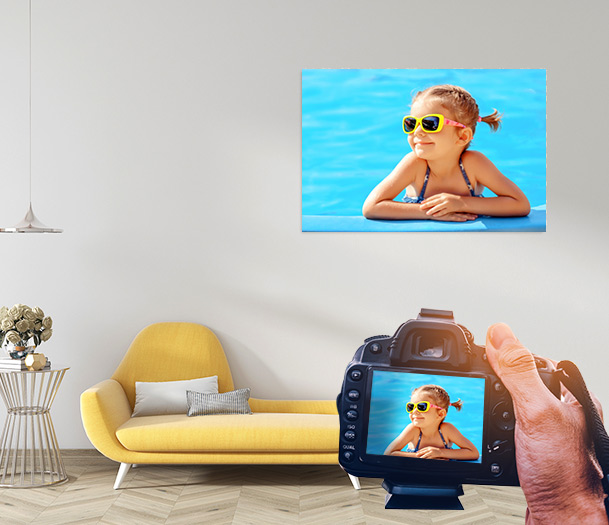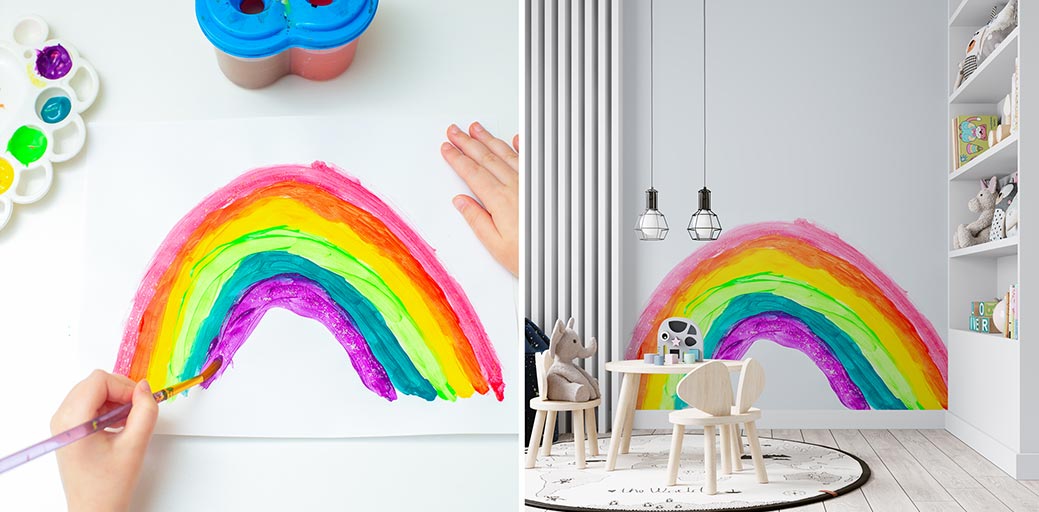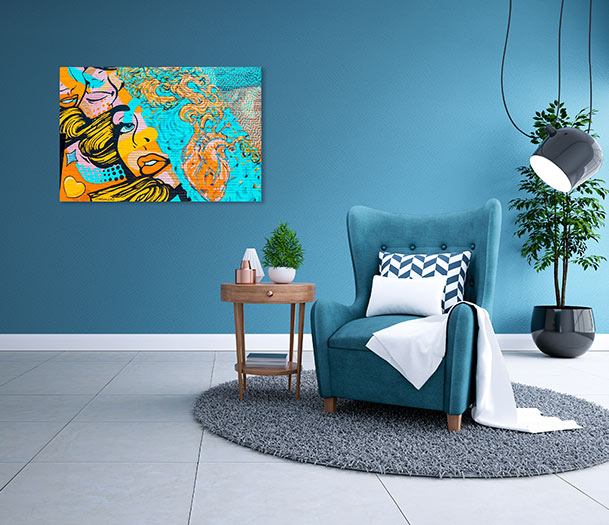 Wall designs India
Wall design ideas for India generally pose a challenge for the average interior designer owing to the rich, varied arena of people's tastes and preferences. However, having a finger on the pulse of the market allows us to help the customer in providing the required solution to their interior decor needs.
Wall coverings are generally suited for areas around the house – such as using wallpapers for dining wall design ideas. Abstract designs and wall hangings are chosen the most to add flavour to the dining experience.
What can be as unique as you? If you have a design in mind, your own artwork or illustration that you want to be the mainstay of your décor, go ahead. Get custom printed wallpapers and frames of your own artwork.
Just upload your file on our website, select dimensions and material, pay up and press the print button. We will do the rest and deliver it to you.
Modern Wall Design Ideas for Bedroom
Having an accent wall within the master room allows you to experiment with modern wall design ideas for bedrooms. You can work with colours like burgundy, burnt orange, browns, reds and deep blues. And gold accents, of course, work brilliantly with the general master bedroom theme.
You may even opt for floral or pastels to give that airy relaxed look to your space.
Go in for a Gallery wall with your personal pictures coupled with artworks and cherish your favourite moments forever.
And still, if you've got a taste of your own, Wall Curry is at your service even then!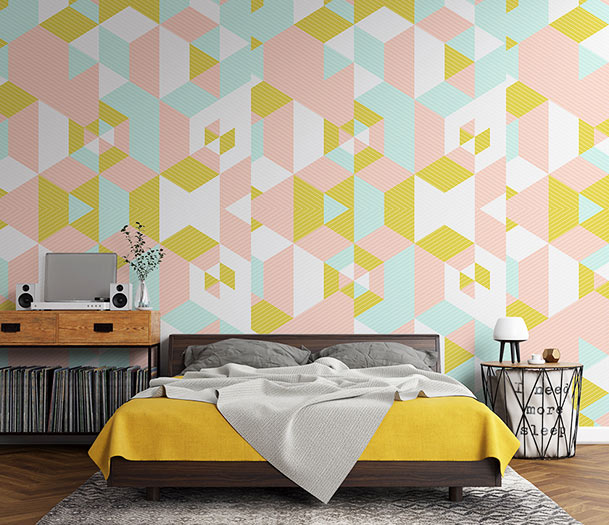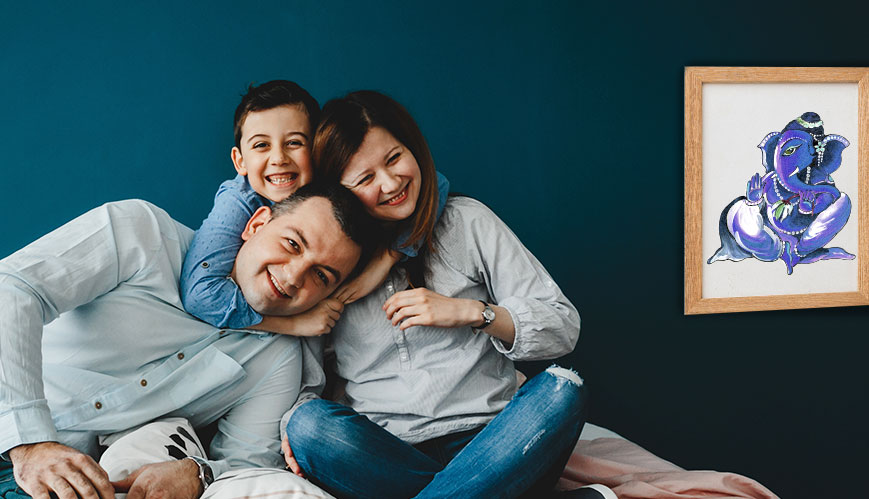 Vastu Ideas to Bring Some Positivity in your House
---
Everyone wants to ensure that their home radiates good positive vibes. A house filled with positive energy makes family members and the visitors feel relaxed and rejuvenated. While a good wall decor can make you feel good, certain Vastu practises can actually bring positivity naturally in your house.
According to Vastu Shastra, certain colours are recommended for your walls based on the direction they face. For example, the direction North is said to be governed by the planet Mercury, hence the wall facing that direction should be painted green.
Likewise, the direction South is considered to be ruled by the element of fire. The wall facing South, hence, should be of red or yellow colours, which reflect the spirit of the governing element.
If you want to bring in some positive energy in your home, you may consider decorating according to Vastu recommendations. Using wallpapers to ensure that your walls are of the recommended colours or Vastu elements is a good way to lock in the good vibes.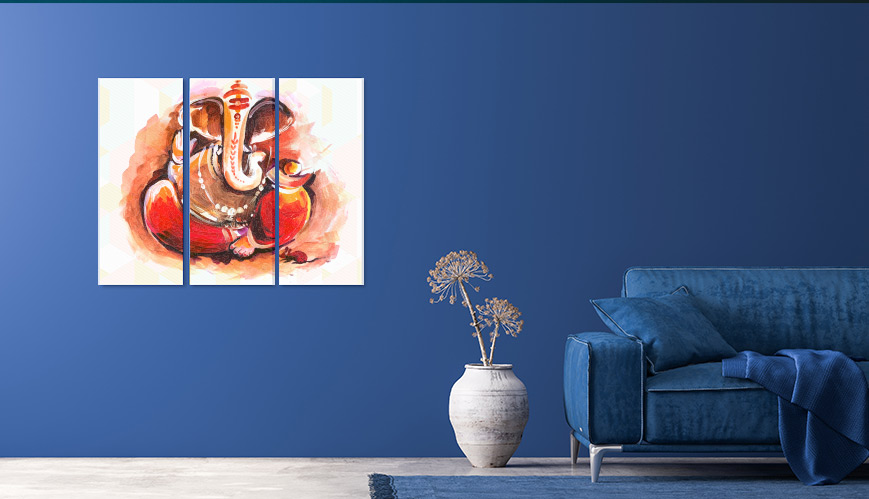 Positive Vibes with Vastu Recommendations
---
Papering your house walls in certain colours stimulate specific moods and emotions. For instance, you should use pastel shades like pink, light blue, mauve, light green or browns in your master bedroom. These colours help induce peaceful sleep, and trigger calm emotions.
This science of architecture also outlines guidelines pertaining to wall designing. To maintain the warm and welcoming aura of your living room, you can pick soothing botanical prints or bright florals for your walls. Similarly, you can use bold and eccentric warm coloured wallpapers like yellow, orange or red hued in the SE corner of your house to maintain Vastu effects.
Also, in many instances, Vastu experts the presence of Lord Ganesha in your home can ensure peace and prosperity. You can hang a painting of Ganpati to make sure that Vighnaharta's blessings are always on you.
Whatever you pick as per Vastu, Wall Curry can get you there.
Approach Wall Curry for Unique Wall Design Ideas
So, you must be thinking- why do I need to go for wallpapers or canvas paintings when I have painted my walls? Well, here are some things you might consider.
Wallpapers and paintings refresh your rooms instantly
If you want to freshen up your décor- a wall painting or a wallpaper is a quick way to do so. So, you can do away with the long waiting period for the paint to dry or its lingering smell and renew your home instantly.
They are affordable options
Buying a new showpiece or art or hand painting your walls might turn out to be expensive. Wall Curry Wallpapers and Art Prints are affordable ways to liven up your walls.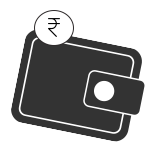 Use them to hide flaws
Did the paint chip off somewhere? Accidental stains? Some design flaws? You can paper over it and your room will be perfect. Similarly, using wall paintings and framed photos are a great way to cover up blemishes and distract the eye.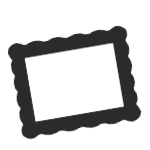 You can add dramatic flair by using multiple wallpaper designs
While it is expensive, time-consuming and often exhausting to colour block or customize your walls, you can quickly achieve the same effect with our wallpapers. Choose from a range of wall-decor ideas at Wall Curry and transform your living space.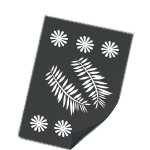 Create a unique home
With the option of custom printed wallpapers and wall art, you can let your creativity speak for itself. Let it be known that is YOUR home with framed photos and unique designs that you have created.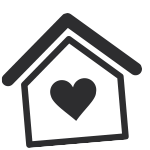 With affordable options and readily available comparable designs, decorating your home has never been easier. Add a dramatic jolt, or go the subtle way- for it is your home, and it should be presented just the way you like it.
So, if you want to upgrade your home and show off your creativity- look no further than Wall Curry. We have a wide variety of wallpapers, murals, framed prints and wall paintings which can help you refresh your home instantly. Even better- you can get your custom designs printed and use them to make your home uniquely beautiful.
Browse our collection today.